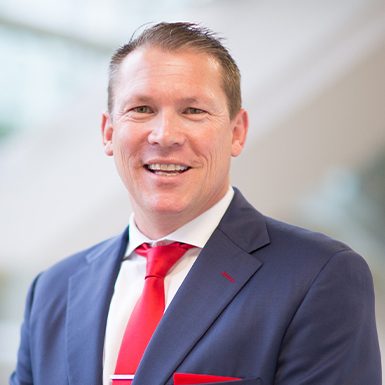 Jonathan Marshall, CRPC®, CLTC, CE

x

P
Founder and President of Divinity Group/DG Advisors
Jonathan founded Divinity Group, now DG Advisors, because he wanted to break the mold. DG Advisors offers insurance for every need, such as life, health, long-term care and disability, as well as fixed investment options. Jonathan also offers securities and financial planning services as an advisory representative of Lincoln Financial Securities, member SIPC.
Jonathan believes financial planning is all about fitting a plan to the individual, never the other way around. That's why he built a team of professionals from several specialties, who work together to provide complete and customized plans for the people they serve.
With more than 20 years of financial experience, Jonathan knows working on a financial plan is a lot like working on your golf game – you can buy great clubs, but you'll never succeed without a great swing. When he works with clients, Jonathan first offers education, breaking down even the most complex concepts so they can fully understand their finances. Only after they've covered the fundamentals does he fit the client for their "clubs" — the individual pieces of their plan that are tailored to their needs.
Jonathan has earned the designation of Certified Business Exit Planning and loves helping business owners develop strategies that allow them to enter retirement as smoothly as possible. Jonathan's passion for financial education extends beyond his clients. He is an advocate for training and succession planning in financial services, helping experienced advisors with exit plans and helping new advisors find success in the industry. He also volunteers as a Junior Achievement teacher, helping students — and sometimes, their parents — achieve a higher level of financial literacy.
Jonathan earned his bachelor's degree in business administration from Thomas More College and his master's degree in management from The American College. Additionally, he has earned the designation of Chartered Retirement Planning Counselor (CRPC®) and Certified in Long-Term Care (CLTC).
As an active participant in his local and professional communities, Jonathan is a member of Leadership Kentucky and Leadership Northern Kentucky, the National Association of Insurance and Financial Advisors, a member of the Million Dollar Round Table* (1996-present), and GAMA International and Business Networking International, through both membership and as a content provider for their publications (editor's choice award, 2016).
Even though Jonathan considers his profession so fun it often doesn't feel like work, he ensures he protects his valuable time with his true passions: his wife and their children. They have a love for all things Disney and enjoy vacationing at the beach and Disney World frequently. As a former Marine, Jonathan also likes physical and mental challenges such as the Tough Mudder, plus enjoys competing in Run Disney marathons and races alongside his wife and kids.
Schedule a Meeting with John
---
*To qualify for the Million Dollar Round Table, members must meet a certain level of premium, commission or income during the year. For details please visit ttp://bit.ly/2eFx0ex.
Securities and advisory services offered through representatives of the Lincoln Financial Securities Corporation Member SIPC. Securities offered to residents in the states of: CA, DE, FL, GA, IN, KS, KY, MI, NC, NY, OH and OK. Advisory services are offered to residents of KY. Branch office 211 Grandview Drive, Suite 230A, Fort Mitchell, KY. In NY, insurance may be offered through LFS Marketing & Insurance Agency Corporation. In CA, insurance may be offered through LFS Marketing & Insurance Sales Corporation.
Lincoln Financial Securities and their representatives do not offer tax or legal advice. Please see your personal professional regarding your individual circumstances. DG Advisors is not affiliated with Lincoln Financial Securities Corp. For broker-dealer clients, email: jmarshall@securitiesmail.com.
LFS-2416948-020819