Get to know Brendon Rowan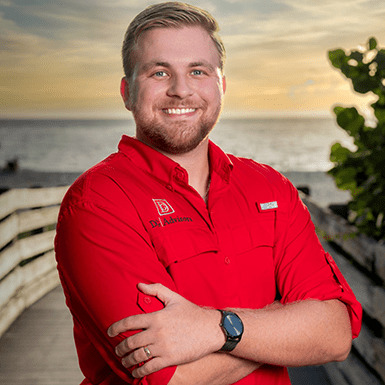 Investment Adviser Representative | Operations Manager
He has passed the Series 7 and 66 securities exams. He currently holds a Life & Health insurance license. Brendon has a great respect for the value that finding the right counselor has in a person's life. He now uses that background and knowledge to truly listen to client's goals, dreams, and concerns.
"I love how taking the time to put together a plan can help transform a client's financial life."
Brendon listens to what is not said as much as what is said during client interactions, which helps him ask the right questions and get to the core of what the client is looking to do.
"Paying attention to non- verbal communication, particularly when working with couples, can sometimes allow me to bridge the gap between whatever differences in thought might have been holding the couple back from being on the right track, financially."
Brendon was drawn to DG Advisors because of their team approach in helping clients; drawing on the strengths of each individual within the firm to provide the right options for their individual plans.
"Because we work with so many different companies, we are never stuck in a box by being limited in what we offer – we can build a plan that is fully customizable to each client."
Even though Brendon played basketball in college, his favorite sport is baseball and favorite team is the Braves. Originally from Peachtree City, GA, or "the land of endless golf carts", Brendon has called Venice, Florida home now for three years. He and his lovely bride, Deanna, love living close to the beach and close to family… and Brendon loves that the Braves Spring Training Facility is in his backyard! When asked what he wished he knew a year ago, Brendon said he wished he would have started studying the tax code long before he did because of their importance in financial planning. However, he also wishes he knew a year ago that the Braves were not going to repeat a World Series win, so that he knew not to get his hopes up only to have them crushed by the Phillies winning instead.
Insurance products are offered through the insurance business DG Insurance, LLC. DG Advisors is an Investment Advisory practice that offers products and services through AE Wealth Management, LLC (AEWM), a Registered Investment Advisor. AEWM does not offer insurance products. The insurance products offered by DG Insurance, LLC are not subject to investment Advisor requirements. AEWM and DG Insurance, LLC are not affiliated companies.